Engage your pet mentally! Hide and seek with dog treats by using an interactive puzzle toy!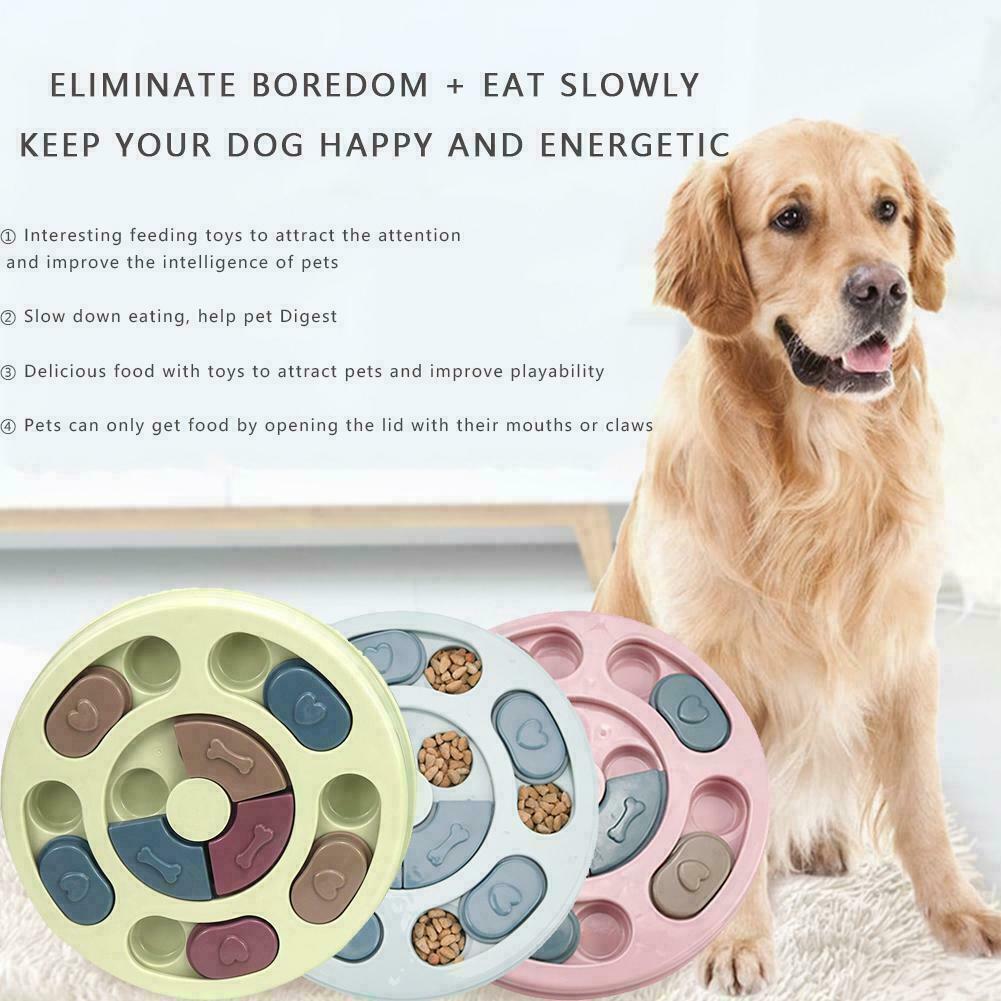 The interactive puzzle dog toy is a great way to slow down eating, thus improving digestion and preventing bloating. Moreover, this dog toy is great for weight management efforts by keeping your dog from eating too fast or gulping. This toy is not only made for fun and entertainment. It as well has a training function, strengthening your dog's cognitive abilities.
It's available in 3 shapes: in a form of a paw, a hexagon, and a round. Depending on your choice, there are from 6 to 9 slide blocks for revealing treats from slots. You just need to hide small treats into the shuffle puzzle toy and your pet will find a way to get them. In the beginning, you can help your pet boost his brain. Gradually, he will learn to do it without you. Don't forget to reward your dog for being able to complete the task. The interactive toy is designed in vivid colors within the spectrum of your dog's vision: pink, blue, and green. Such color variety will captivate your pet's attention for sure.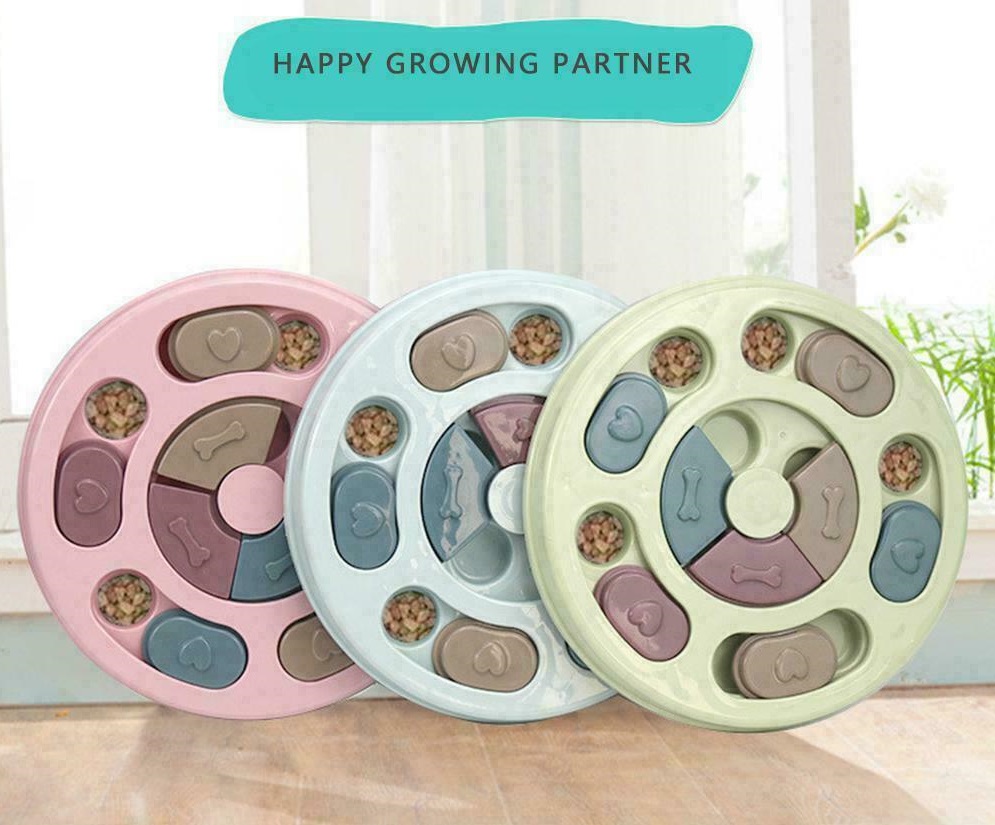 KEY BENEFITS
✔️ GREAT TRAINING TOOL — Helps prevent boredom and related negative behavior. It provides mental stimulation and improves the dog's problem-solving skills and makes them smarter. You can easily help increase the IQ of your pet with this toy.
✔️ IMPROVES DIGESTION — Keeps your four-legged friend engaged as he works for his food. Appealing to his natural hunting instincts, this puzzle toy requires your dog to work for his meal while preventing rapid eating or gulping.
✔️ SAFE MATERIAL — Made of BPA-free plastic, that is durable, bite resistant, safe, and non-toxic.
✔️ STAYS IN PLACE — Anti-slide pads at the bottom prevent the toy from moving and tipping over while eating or playing.