Keep your dog an active and healthy eater with the food puzzle toy!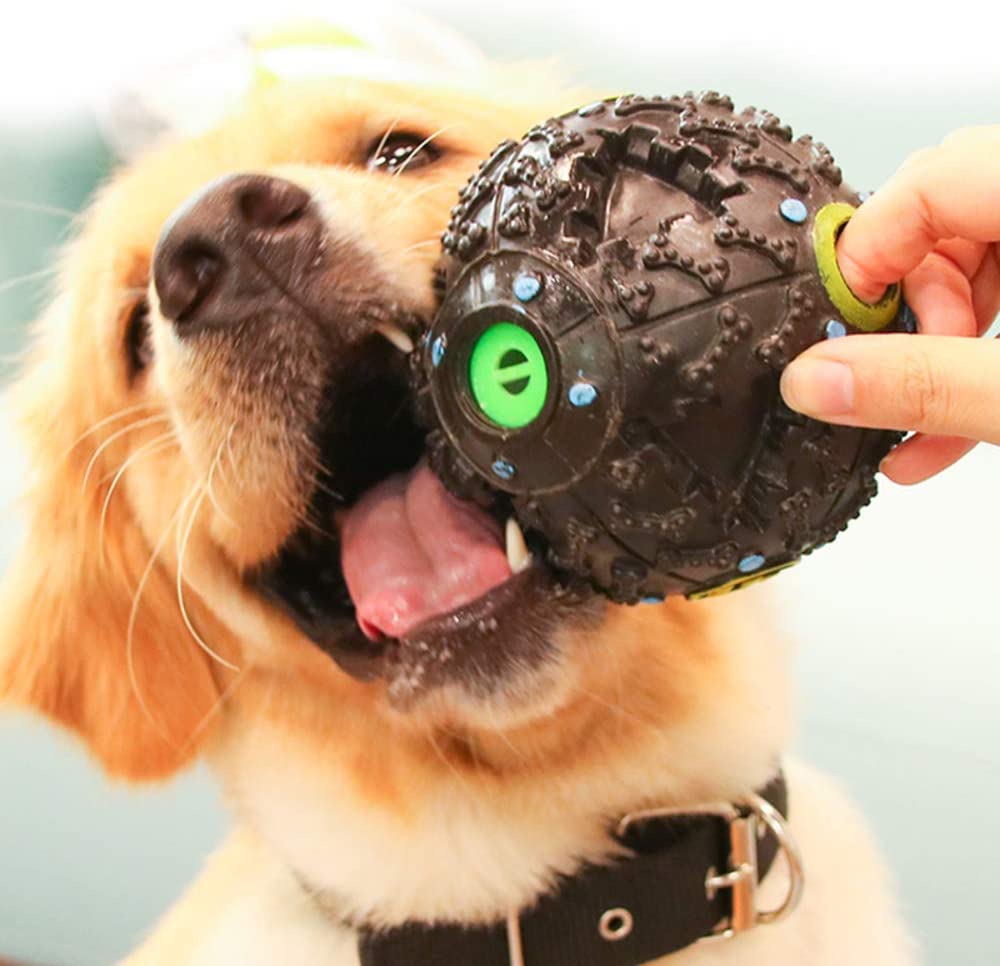 The food puzzle toy is a challenging way to give your buddy his favorite snacks and let him get to work for his treats. Your dog will love to play with this food ball and figure out how to get to the tasty morsels inside. It's not only a reward of treats, but it also rewards him with physical and mental activity—which has loads of benefits! By keeping him engaged your pet will stay happy and healthy, less prone to boredom and destructive behavior. The toy is shape-preserving, made of high-quality bite-resistant plastic. It suits any breeds of dogs as it is available in 3 different sizes: small, medium and large. There are also 3 color options to choose from: black, blue and pink. Plus, there is a special hole in the ball, that makes different and unique squeaks so as to attract your dog.
KEY BENEFITS
✔️ HEALTHY FEEDING — Fill the food ball with your dog's favorite treats or snacks and it'll spill out while playing. It promotes active and healthy feeding for your pet. Don't let your dog become lazy and obese. Such active feeding helps to slow the pace of eating for healthier digestion and you dog will gain less weight.
✔️ BRAIN TRAINING —  The game with the toy reduces boredom, anxiety and destructive behavior through healthy play and exercise. At the same time it develops and maintains your dog's physical alertness and mental activity.
✔️ FUN OCCUPATION — Whether indoors or outdoors, this dog toy allows you and your family members to interact with your four-legged friend. Let your dog become more lively and enjoy fun while playing.
✔️ PROMOTES LONG-LASTING INTEREST — The toy dispenses just a few pieces at a time — fill it with your dog's favorite treats and watch your best friend play for hours!
Note: Every dog plays differently and since not all toys are created equal, it's always best to keep a close watch on your pup in case things get ruff. Supervised play will help toys last longer and most importantly keep your pal safe. No dog toy is truly indestructible, so always remove the toy from playtime if pieces begin to break off.