Fun play that brings benefits
Keep your furry friend happy and active with the PrimDog octopus toy. Its squeaky noise encourages interaction, while the soft material satisfies dogs' natural urge to chew. It can withstand even the most aggressive play. Our toy is designed to bring full-on entertainment for pets. No more damaged shoes and furniture!
Engaging play
The PrimDog toy provides your dog with exercise time and stress relief. Its bright colour and original shape spark curiosity and maintain the interest of the pet. The squeaky sound stimulates their senses and invites them to play.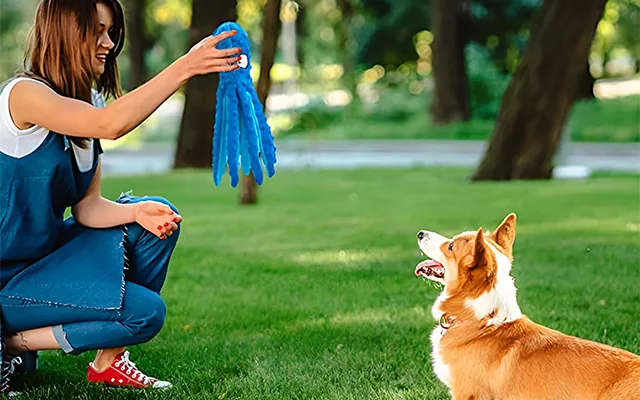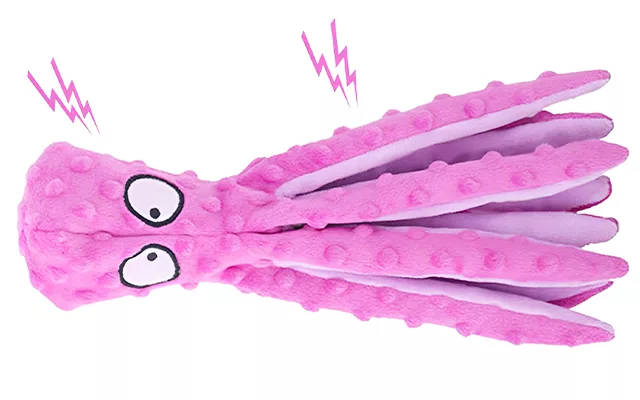 Dental health
Chewing activity contributes positively to the improvement of pets' teeth. It helps in strengthening their gums and cleaning their teeth. Your furry friend will enjoy the play while preventing dental problems.
Safety first
Our toy is made from non-toxic materials. It ensures all-day play without any harm.