Keep your dog's nails healthy and prevent painful overgrowth and breakage! This stainless-steel clipper is an excellent choice for any dog!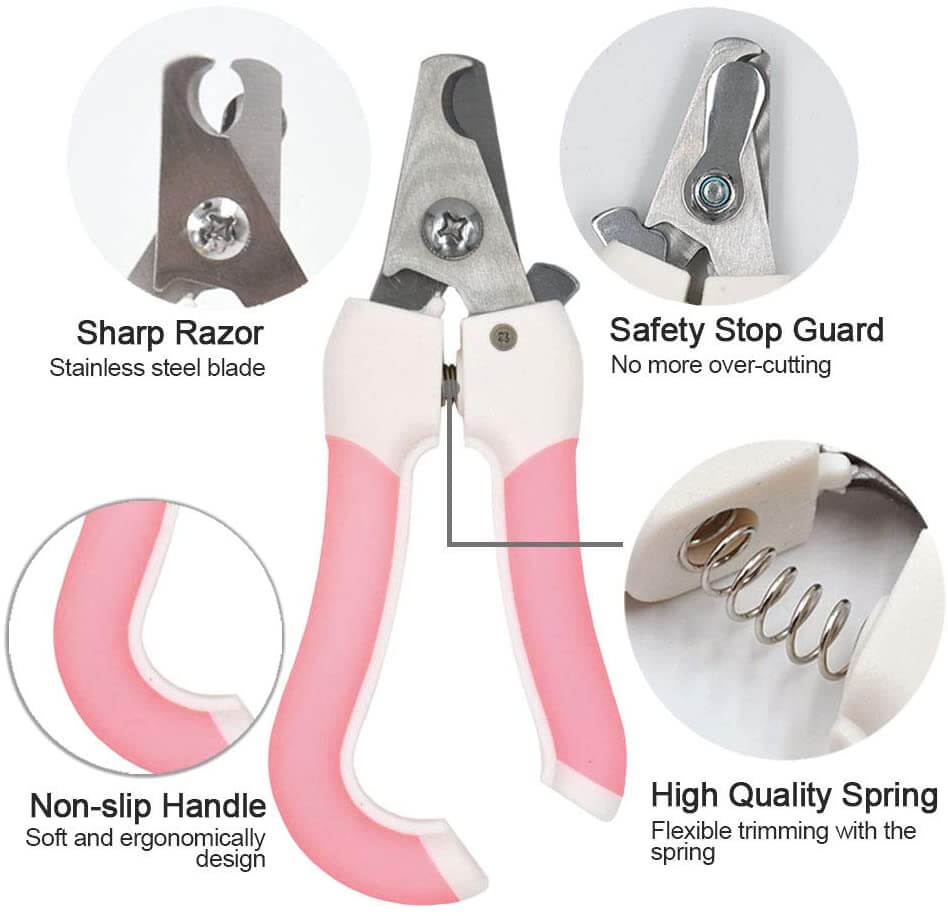 Not only are long nails tough on your floors and furniture, but they can also be very uncomfortable for your pet. With these dog nail clippers you don't have to go to the groomer anymore. They allow you to save the day with super sharp blades that offer a lifetime of clean cuts. That means no more scratches or snagged clothing when your pet excitedly greets you after a long day away.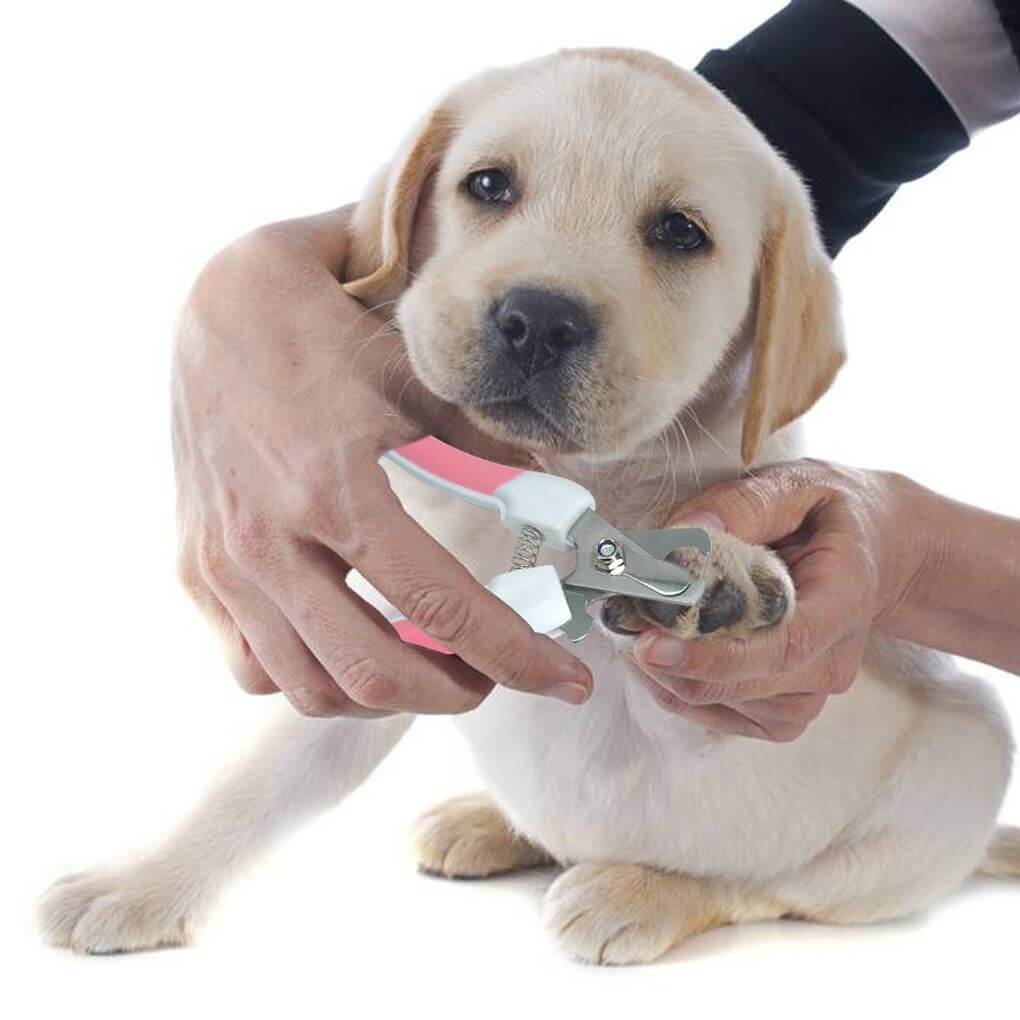 This clipper is fitted with sharp, angled, stainless steel blades to cut nails quickly, cleanly and safely. Made with ultra-durable stainless steel, the blades on this clipper won't bend, scratch or rust, and will stay sharp after several clippings, even if your dog has tough nails. The handles are shaped to fit your fingers and are coated with anti-slip rubber for extra safety. The comfortable rubberized grip reduces hand fatigue and prevents slipping. The safety guard prevents overcutting and hitting the quick, and it can be locked in the closed position for storage. Available in 2 color options: blue and pink to best match your pup. Recommended by professionals as part of your at-home grooming routine.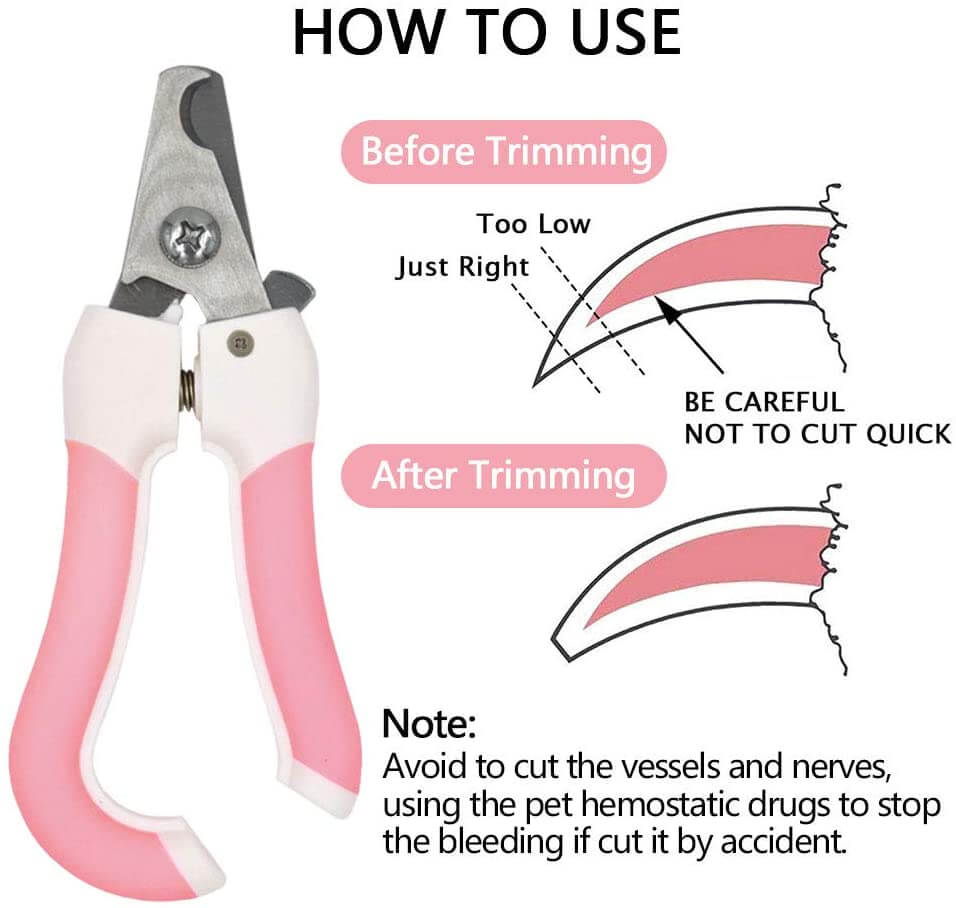 KEY BENEFITS
✔️ ULTRA-DURABLE BLADES — Made of prime, durable stainless steel material. These pet clippers won't rust, scratch or bend and the blades will stay sharp for years. 
✔️ COMFORTABLE GRIP — The nonslip grip is comfortable to hold and prevents slip-ups. The handles are easy to squeeze closed thanks to a large tension spring. You'll keep the process under control, whether you have a small, medium or large pet.
✔️ SAFETY GUARD & LOCK FEATURE — Have a quick-guard safety feature, so you can be extra sure you won't cause any damage, and safety lock for storage. There is a switch on the upper end of the handle, that can be closed after use, which is convenient for placement. In order to keep it safe among curious kids, you just need to squeeze the handle, then slide its lock for safe positioning. 
NOTE: Find the right position to hold your pet firmly on the soles of his feet, exposing his nails.