Keep your dog's paws clean, without frequent baths or stress
Never worry about your pet's dirty prints on your carpet, furniture, or bed with the Primdog Paw Cleaner. Our product thoroughly removes all the mud and sand in between your little one's paws so that you can keep your home spotless.
Easy to use
Add some water to the Primdog Pet Foot Washer and guide your dog's paws into the cup. Twist the cup back and forth to clean the paws, dab them dry with a towel, and drain the dirty water.
Ergonomic Design
Our product features thick bristles inside an easy-to-grip tumbler. It works like a mini agitation washer for your dog's paws.
Toxin-free
The Primdog Paw Washer is made of environmentally-friendly silicone. It's much softer and safer than plastic and will not hurt your pet.
See-through cup
Enables you to see if the water is dirty and needs changing.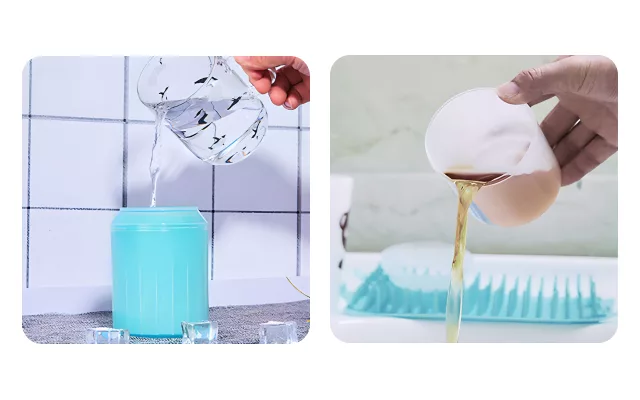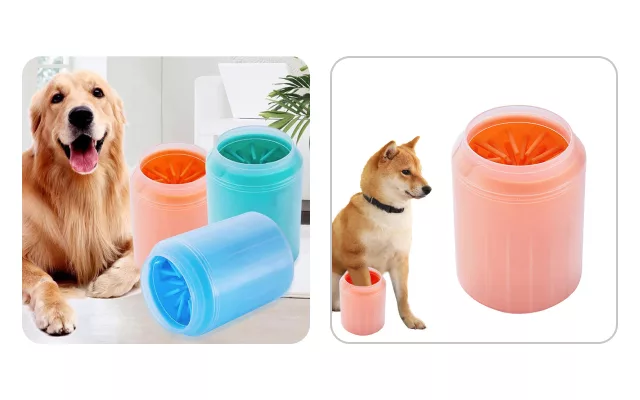 Detachable
Can be used for your pets as a grooming brush.
Wide use
Optional sizes suitable for small, medium, or large dogs.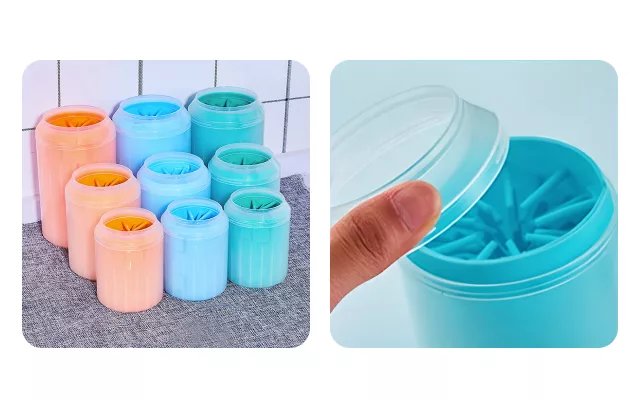 More reasons to love our dog paw cleaner
Pet Skin-Friendly
Durable Material
Lightweight
Diseases Prevention
Anti-Leaking
Size guide
SIZE
Dimentions
cm
inch
S
5.5x7.2x9.3
2.2x2.8x3.7
M
6.3x8.2x11.2
2.5x3.2x4.4
L
7.3x9.2x15.2
2.9x3.5x6
* Use size s for small dogs, size m for medium, size L for large ones. Please refer to size chart for detailed product dimensions.