Work through those tough mats and tangles in your pet's fur in minutes! Grooming your dog has never been easier!
This dog grooming comb gently removes loose hair and dander from your pup's coat while eliminating tangles and preventing mats. It allows you to get rid of virtually all loose hair and tangles within minutes! The comb effortlessly reaches the undercoat of your canine to support the natural shedding process. This keeps their coat healthy and shiny. Plus, reduces the amount of hair and allergens in your home. This dog comb is efficient, effective, and designed to last for years.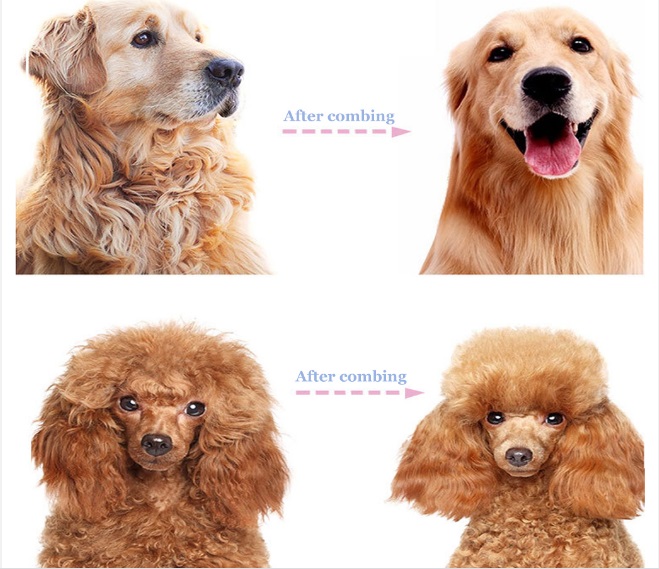 The bristles with rounded tips penetrate deep into your dog's outer fur and undercoat without scratching or irritating their skin. Plus, the durable, comfort-grip design prevents slipping and won't strain your wrist.
This dog comb is designed to not only remove loose hair but also massage your pup for healthy skin and increased circulation. This universal grooming tool is ideal for all dog breeds, including those with short, medium, and long hair. Available in 2 sizes and 2 colors: blue and pink. It's enjoyable grooming for all pawties involved!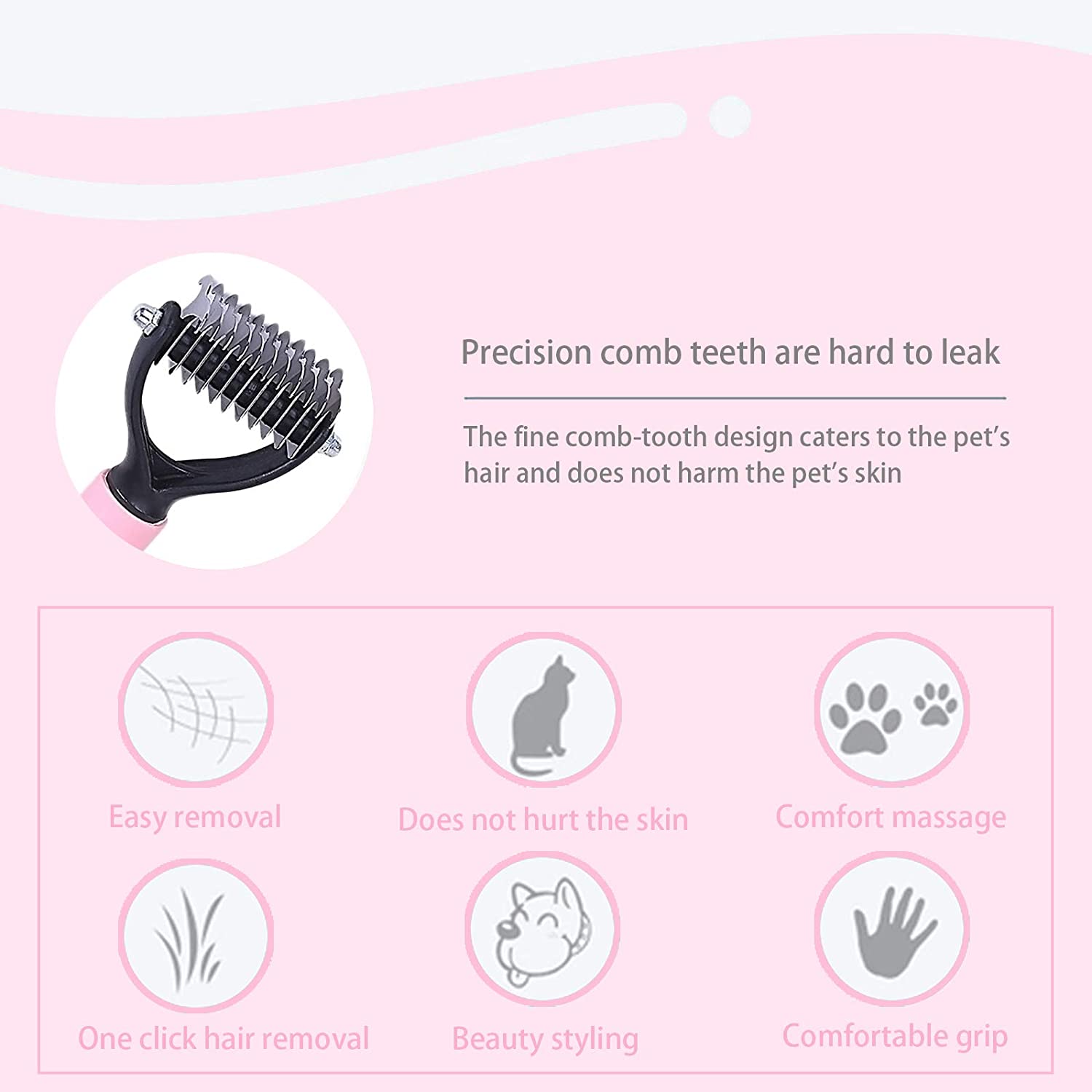 KEY BENEFITS
✔️ GENTLE GROOMING — Bristles with rounded tips provide gentle and precise grooming for dogs even with sensitive skin. They gently comb your dog's coat and massage their skin without scratching or irritating.
✔️ COMFORTABLE GRIP — The ergonomic non-slip handle makes it easy to brush even the largest breeds without slipping and straining your arm or wrist.