Train your dog fundamental obedience in the park or in the comfort of your backyard!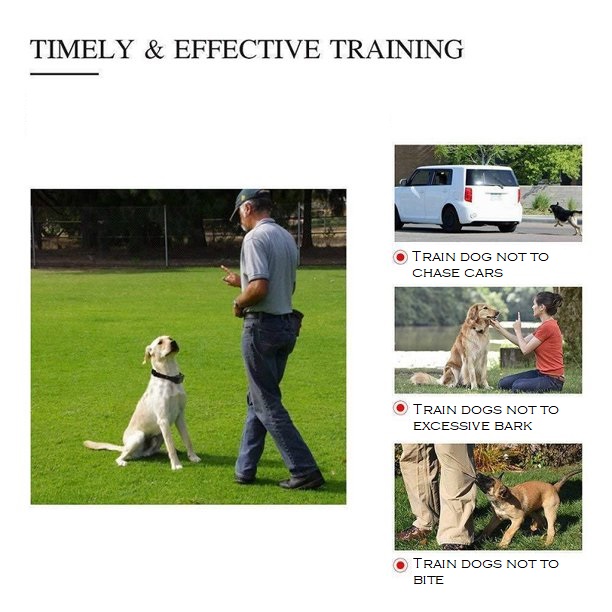 Each dog has its own personality and one day each owner faces the problem of establishing a position of leadership and teach a furry friend obedience. Timely reward and punishment can effectively and quickly train the dog's behavior and correct bad habits. Our remote training collar can become an invaluable tool in training and the correction of pet behavior for both professional trainers and dog owners.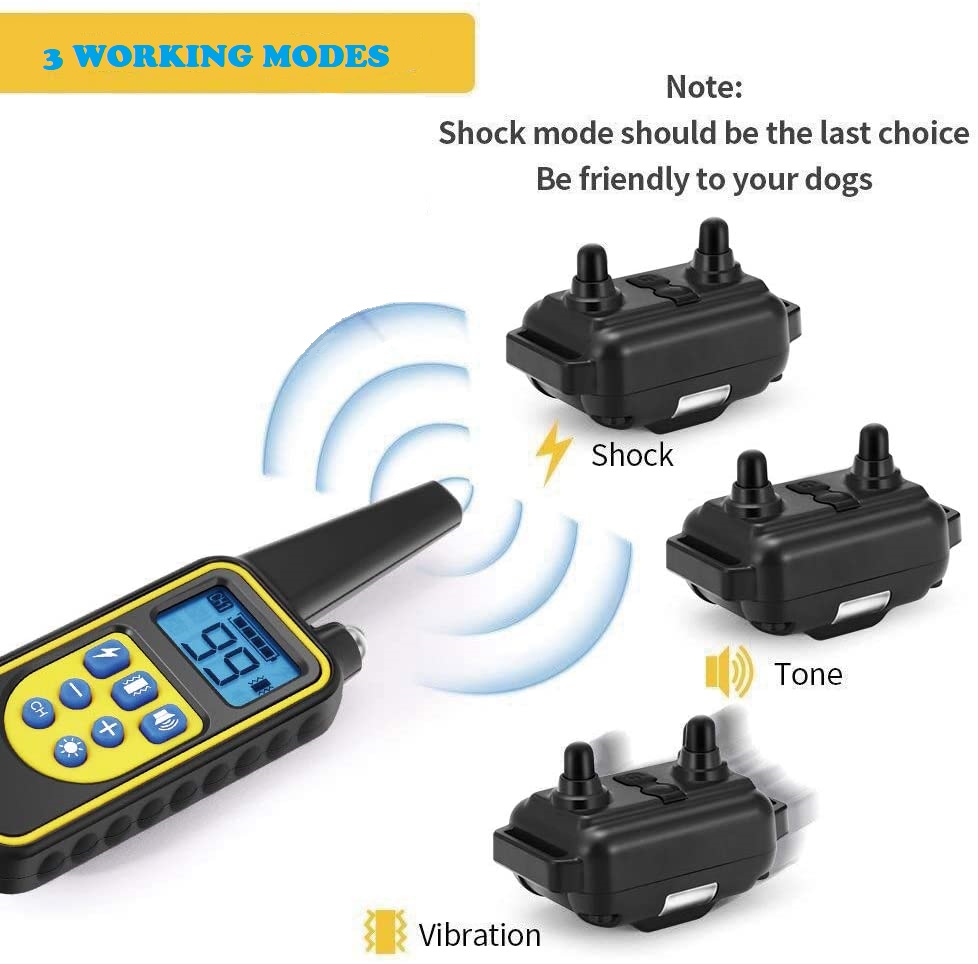 The device has 3 training modes — sound, vibration, and static shock with adjustable levels of vibration and static stimulation from 1 to 99. The wide range of stimulation will fit any dog personality from mild to the most stubborn.  We advise to try levels gradually to find the proper one when using this pet training system for the first time, then your dog will give the best response.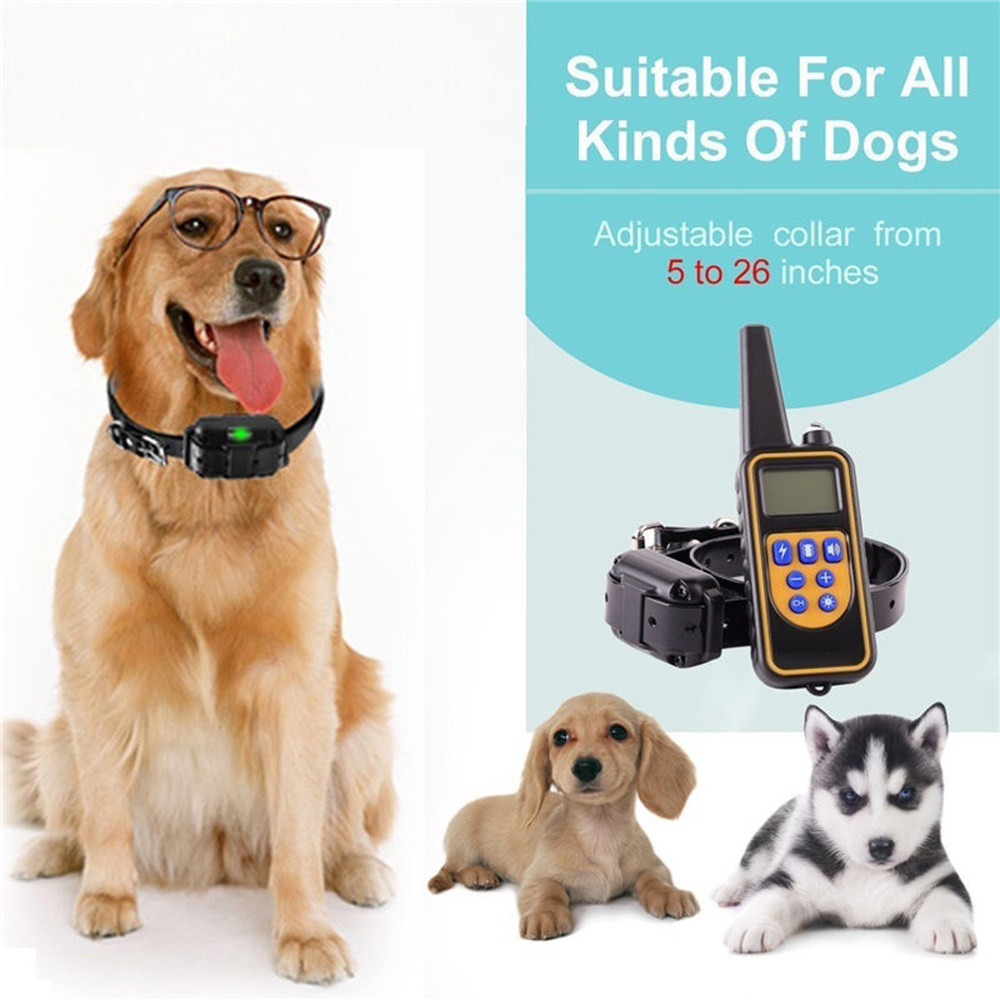 Suitable for dogs of all sizes – the training collar can be used for small, medium, and large dogs with the strap that fits neck sizes of 67 cm (26″).
KEY BENEFITS
✔️ REMOTE CONTROL — Long-distance remote control without any disturbance within the distance up to 800m. The remote can be paired with 3 receivers of the same model!
✔️ INTERFACE BUTTONS — The system is very simple to use. It's easy to choose and switch between the modes. Plus, you can adjust the levels of vibration and stimulation according to your pet's behavior.
✔️ COMFORT AND SAFETY  — Conductive silicone allows to make the remote shock collar more comfortable for any dog. It is made of superior material which is soft to your dogs and won't irritate or bother them.
✔️ WATER RESISTANCE — The collar receiver is waterproof, so your dog can safely play in the rain and even swim with the collar. Now you can take your dog to the beach to play games without worrying about the device in the water.
✔️ IMMEDIATE WAKE-UP FUNCTION — You just need to press any button on the remote to make it work after standby. The remote will immediately wake up the receiver, besides the device also wakes up from the slightest dog movement.
✔️ CHARGING — The receiver and the remote can be fully charged simultaneously in 4 hours. Extra-long battery life provides you with continuous work of the device for the whole week!