Illuminate your dog for enhanced safety
The PrimDog collar is built to guarantee your peace of mind. It does so by lighting up your pet, making it highly visible during evenings or foggy weather. The amplified visibility protects your dog, as bicycle or motor vehicle drivers can spot and react to the glow. Apart from this functional benefit, our LED collar looks nice thanks to the variety of bright colors. Your pet will hear multiple compliments from other dog owners.
Easy to use
Thanks to a smart buckle design, taking the PrimDog collar off is easy. Just give it a pinch with two fingers, and the device is in your hands. With a single button press, the light comes on. Using our neckband is a breeze.
Promote safety
The built-in bright LED lights with flat optical fibers make your dog visible to drivers and bikers. They can spot the glow from a distance of up to 500 meters (3.2 ft) and react to it early, taking action to stop the vehicle. This provides safety for your loved pet in low-light conditions.
Snug fit
Our neckband features an adjustable strap. By regulating its length, you make sure it fits your dog's neck both comfortably and securely.
Rechargeable
The PrimDog neckband boasts a battery that is powered by a convenient USB cable. It allows you to juice up the collar without needing to go shopping for disposable batteries.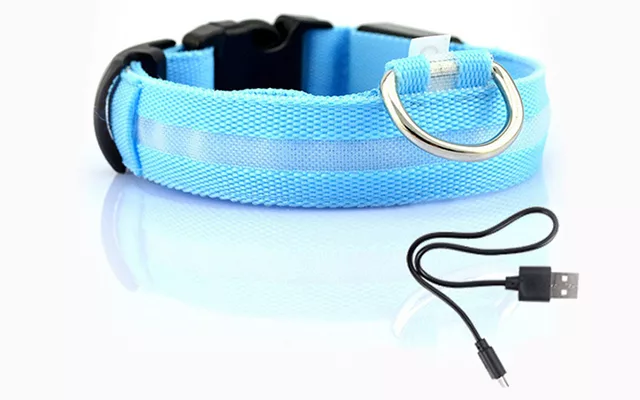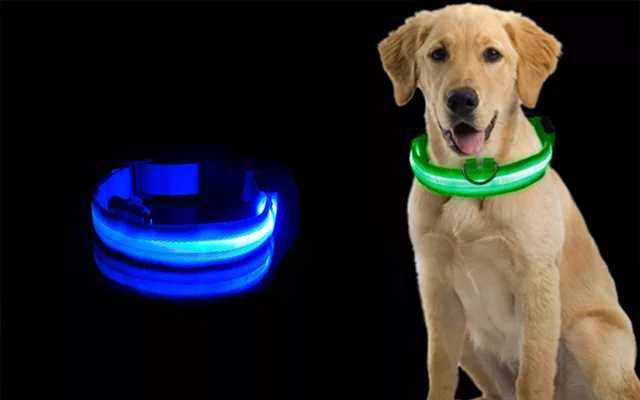 Durable
Constructed from high-quality materials, the collar withstands numerous walks. It means that you do not need to replace our device frequently.
Lightweight
Our collar is crafted from light materials. It means our device doesn't weigh heavily on a dog's neck. Your pet can wear it without feeling tired.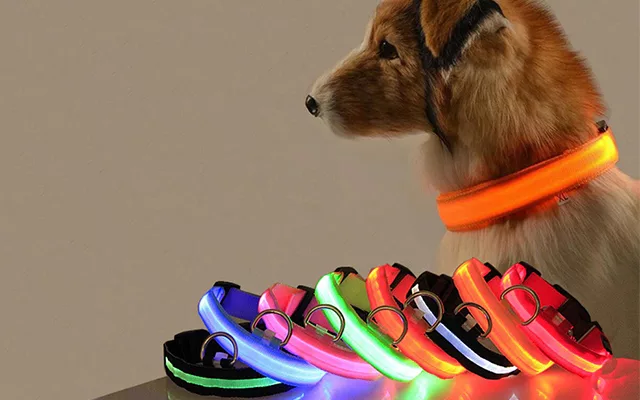 More reasons to love our flashing dog collar
Ergonomic Contour
Compact
Versatile
Easy To Clean
Size guide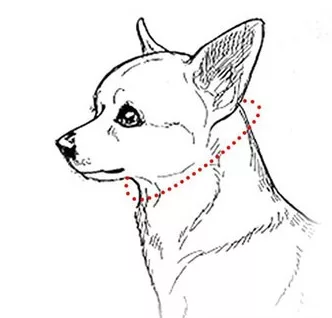 HOW TO MEASURE:
To measure a dog's neck circumference, wrap a measuring tape around the base of the dog's neck, just below the ears. Make sure the tape is snug but not too tight, and take note of the measurement in inches or centimeters.
SIZE
Neck Circumference
cm
inch
XS
28 - 38
11 - 15
S
34 - 41
13.4 - 16.1
M
37 - 46
14.6 - 18
L
41 - 52
16.1 - 20.5
XL
42 - 56
16.5 - 22
* Once you have the measurement of your dog's neck circumference, refer to the size chart. Look for the size that corresponds with your dog's neck measurement, and choose for the best fit.