Keep your pet mentally and physically stimulated when eating with the interactive toy!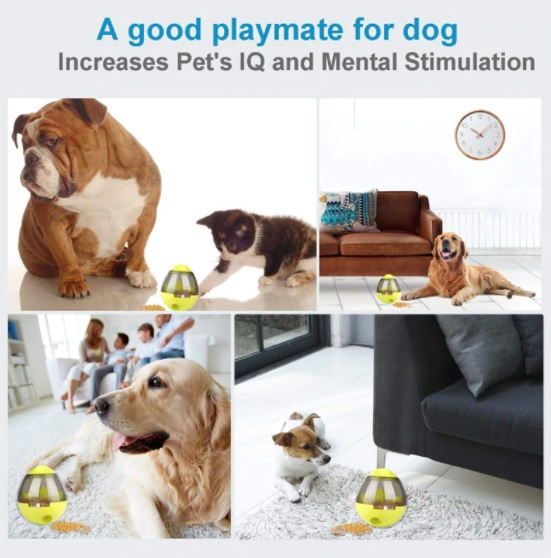 This interactive dog toy provides an interesting occupation for your pet! Now it is easier to feed and fun to play! The toy increases IQ, physical activity, reduces destructive behavior, and makes depression vanish.
With this tool that has a function of a feeder, you can give nourishment to your dog with adjustable portions of food according to your pet's needs. The feeding amount can be controlled by the switch on the side of the toy. The food dispenser is easy to use: just unscrew the top lid to add pet food in.
Made of safe, non-toxic, and prime material that does no harm to your furry friend. Available in bright colors: pink, orange, and green. Attracts your dog's attention and interest.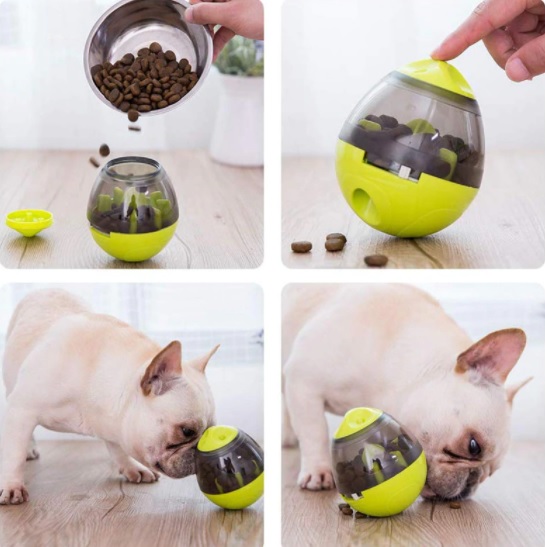 KEY BENEFITS
✔️ HEALTHY EATING — The toy is good for dogs to play with while eating food. It helps reduce pet's destructive behavior through healthy play and exercise, while maintaining the alertness of pet bodies and satisfying their hunting instinct. The hard work will be rewarded with food coming out of the feeder.
✔️ NUTRITION CONTROL — By putting a certain portion of pet food in the toy, you control the amount of food your dog eats. Your pet will have no choice, but to eat what is dispensed. The toy can slow down pet feeding and prevent bloating and obesity. Besides, the treats leaking hole is adjustable, so the toy is suitable for almost all types of snacks.
✔️ ERGONOMIC DESIGN — With the help of the tumbler design, the toy arises interest and appetite. Plus, no matter how pets roll the ball, it will stand.
✔️ EASY CLEAN-UP — Unscrew the lid to add food or treats. Clean with warm sudsy water part by part. Rinse and dry before filling food.