Keep your dog within your control with the right training collar!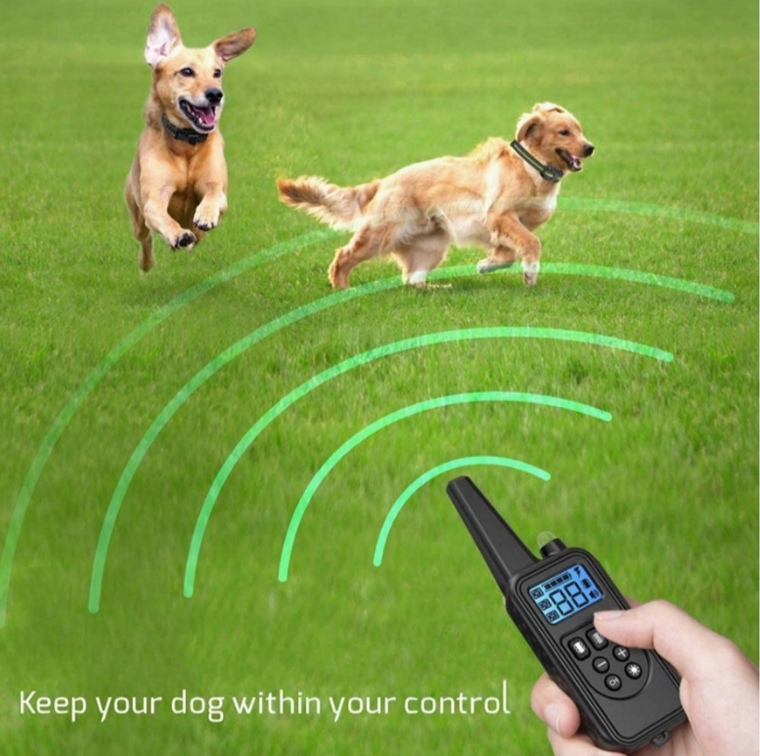 You can have the well-behaved pooch of your dreams quicker and easier than you thought! Correct such common doggie disobedience problems as unwanted barking, biting, digging, or bolting with the touch of a button. Use the programmable remote and super water-resistant collar unit, so your pet can swim or walk in the rain with it. Besides, this hunting collar fits all breeds of dogs: small, medium, and large with the maximum adjustable length of the strap up to 67cm (26.4″).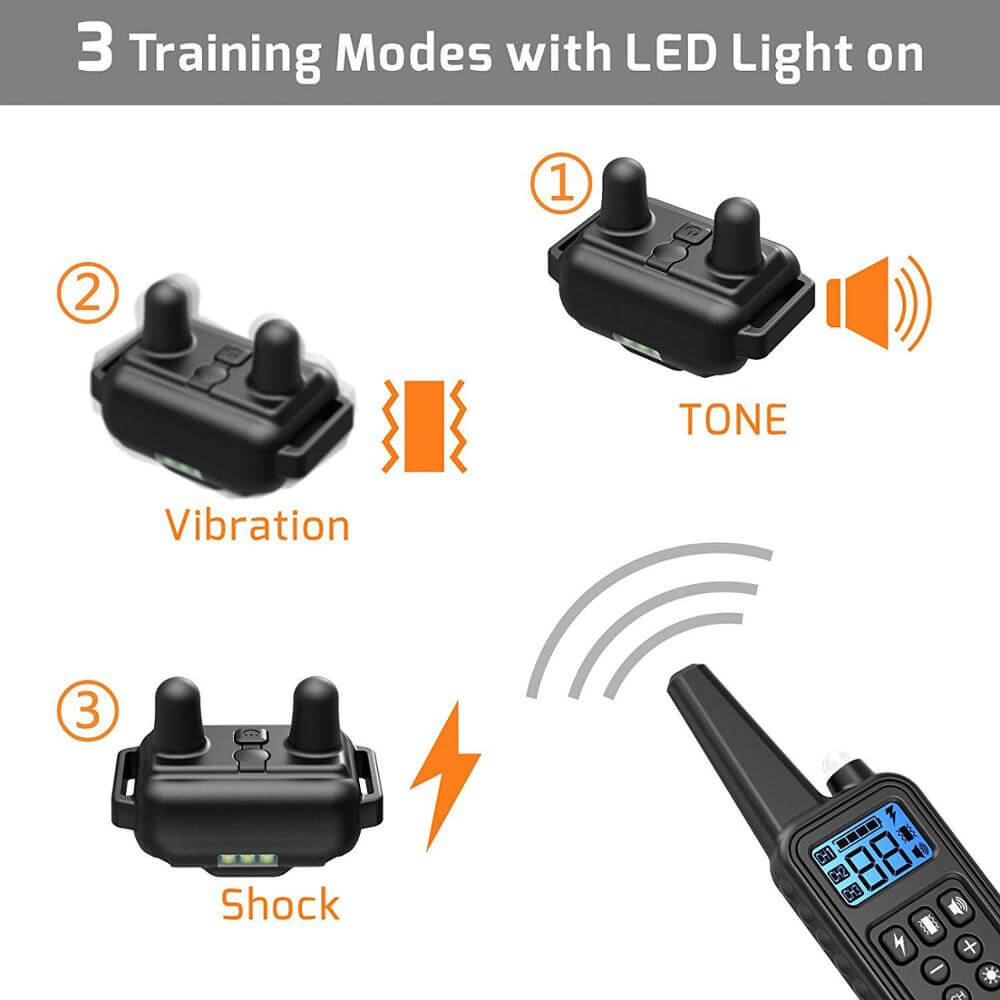 Customize your pup's training sessions with one of 3 training modes: sound warning, vibration alert, and shock. You're sure to get their attention with almost 100 levels of intensity to choose from! With a long-distance remote control of up to 800m and a blue backlit LCD screen, this user-friendly collar system can be used at any time and anywhere. When training time is over, you can easily recharge the receiver and the transmitter together. This remote collar will be your good assistant while hunting or training with your dog!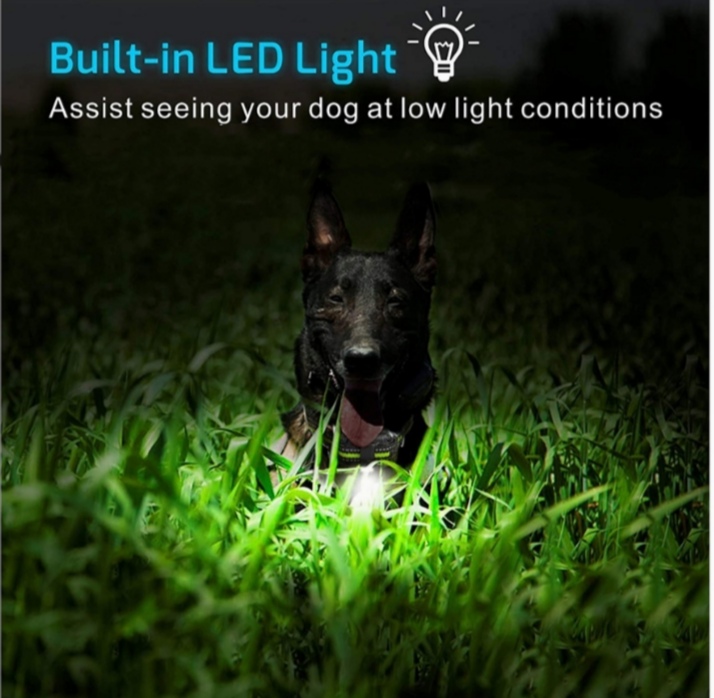 KEY BENEFITS
✔️ LED LIGHT INDICATOR — Helps to control your dog even in low light conditions.
✔️ REMOTE TRANSMITTER — There are 3 signal channels on the remote transmitter, and it can control  3 receivers of the same model at once. You can train 3 dogs from the same remote!
✔️ DOUBLE-END CHARGING CABLE — You can charge rechargeable transmitter and receiver at the same time with a provided USB double-end charging cable in 4 hours with a standby time of about a week.
✔️ AUTO POWER SAVE — Automatic standby mode and memory functions.
✔️ SAFE CONTACT POINTS — The contacts are made of skin-friendly soft plastic silicone and durable ABS. The connector that contacts the pet skin is soft plastic instead of the metal end, comfortable and safe for your pet.
The package includes:
1 Remote Transmitter
1 Receiver Collar
1 Adjustable Nylon Strap
1 USB Charging Cable
1 Charger
Note: Please use vibration or tone mode first. Shock mode is only recommended in an emergency and is not advised as a form of positive behavior training.