Drop the leash and stay in command with the hands-free dog leash! Run, jog, or walk while enjoying worry-free outing with your dog!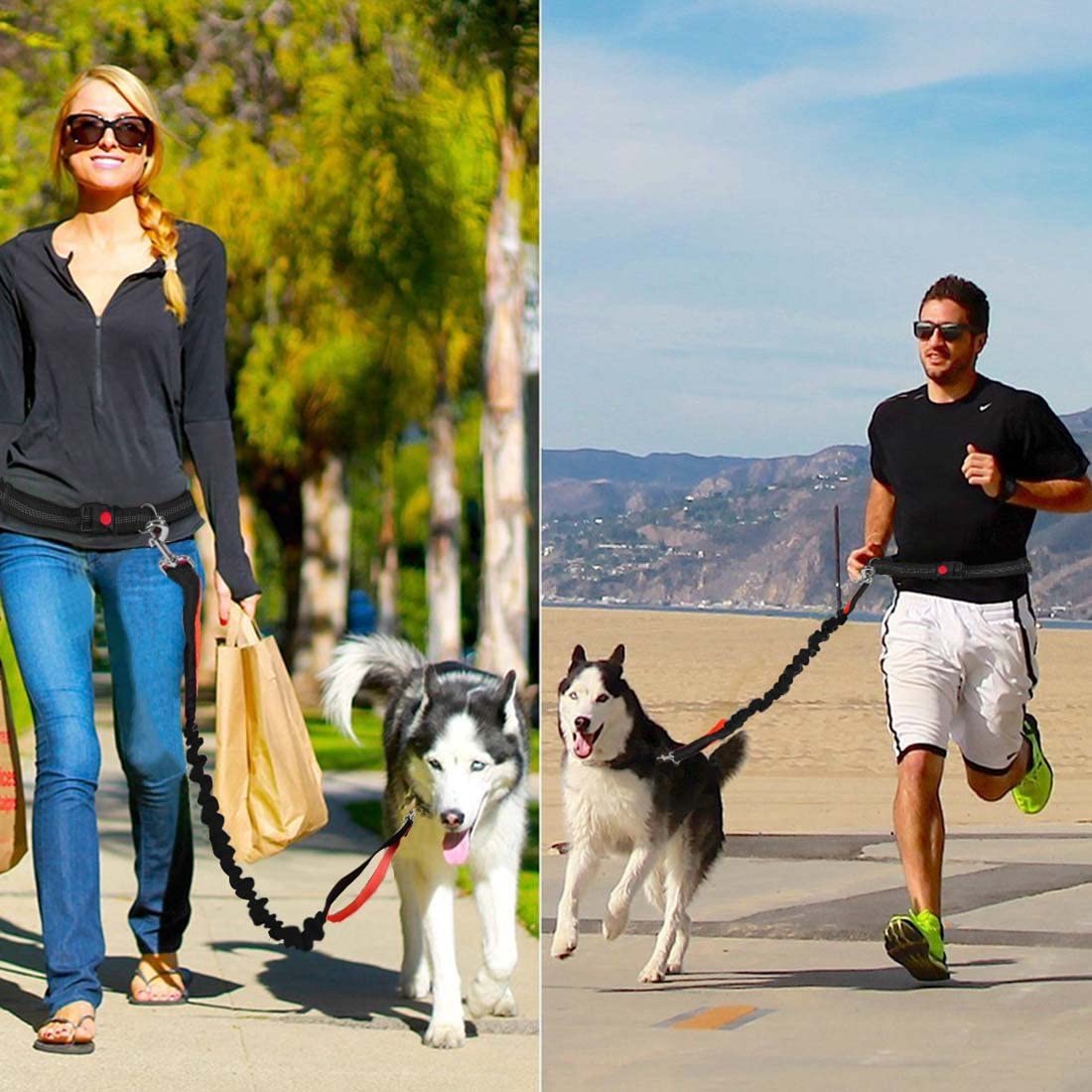 The hands-free dog leash is an excellent choice if you're looking for a comfortable way to walk, run or hike with your dog. The leash is designed with both you and your dog in mind. It attaches securely to you as a belt with an adjustable waist rope (31.5″-49.2″), leaving your hands free. So you can keep your furry friend by your side no matter where you go. It also allows you to use your phone or push the baby stroller when you need it. Plus, you can attach the leash to your pack, skipping all the mess. The leash gives you added control when you need it. It's useful to give your pup some extra guidance while you have control all the times. Whether you want to guide your dog on a narrow trail, bike paths or running on busy sidewalks, you are always in charge!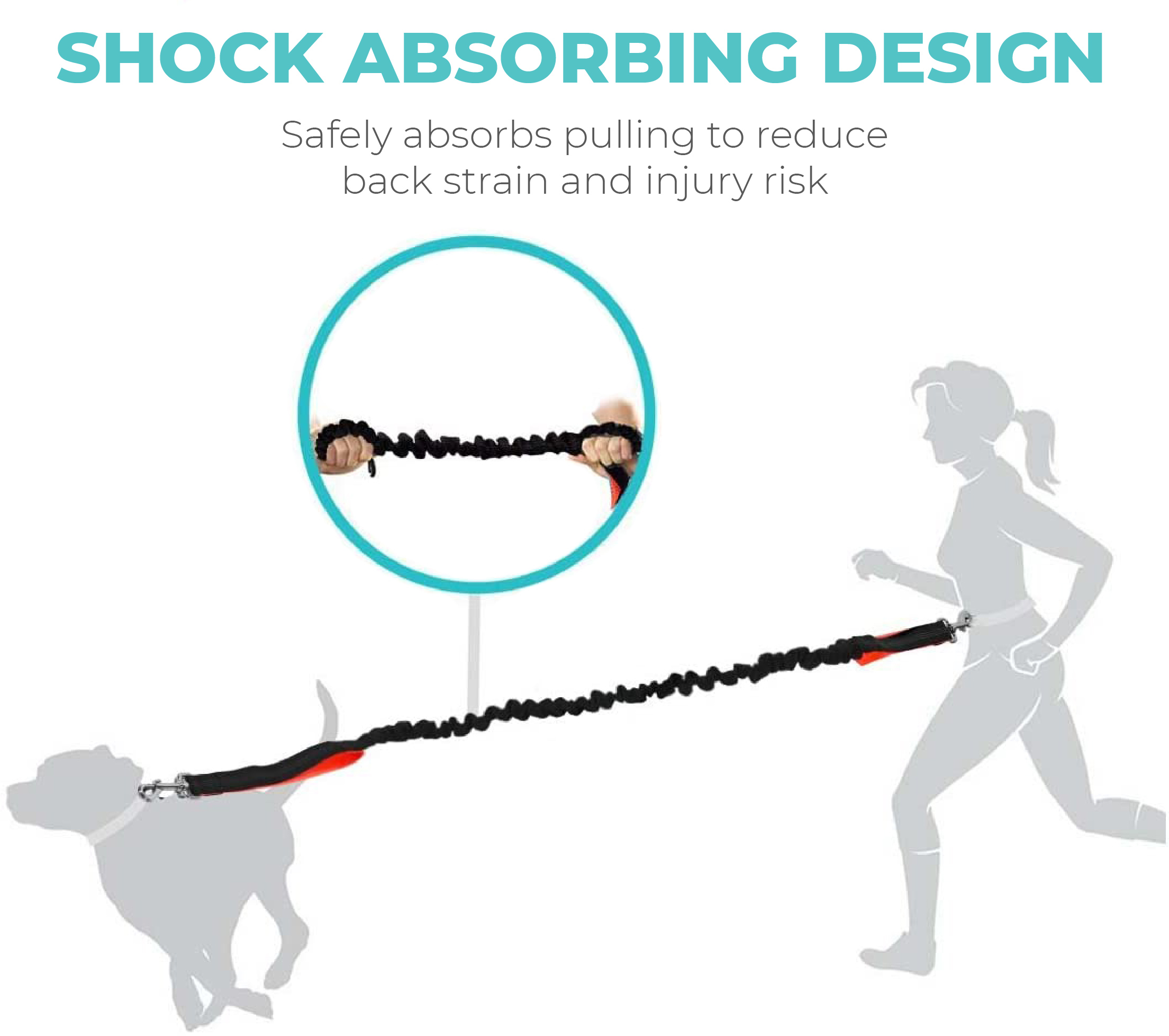 Now every walk can be less stressful with this leash featuring a shock-absorbing bungee cord. It quickly expands and contracts to prevent pesky dragging and tangling. When the dog pulls, the tension of the bungee will give the dog a signal of "no pulling", and your dog will be gradually trained. This hands-free dog leash is made from high-quality anti-tear nylon with a durable belt buckle and stainless-steel rings. It keeps your dog and you safe from any harm, reducing shoulder and wrist pain. The leash has bright reflective threading which is safe for all your early morning walks and late night jogs.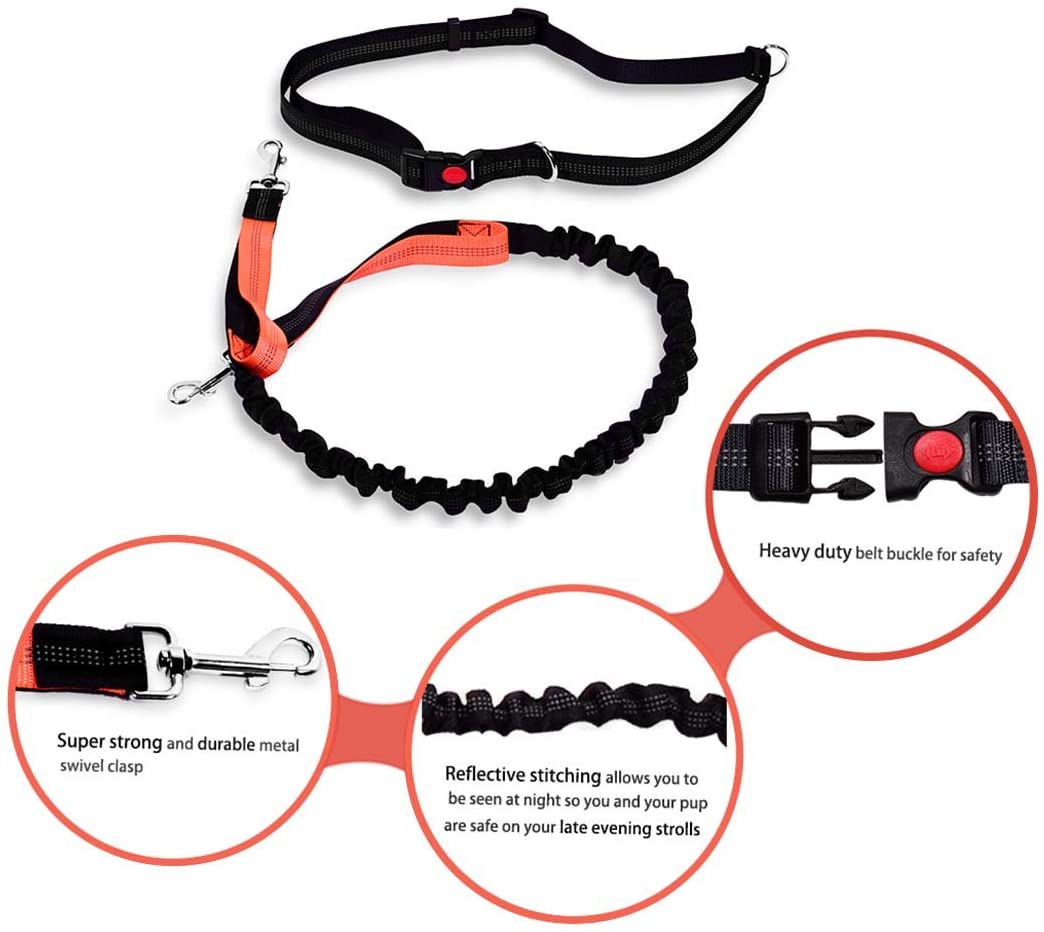 It is designed with unique features that make the leash far more convenient for runners, but also pleasant to use for everyday adventures. This means you can take your dog for tandem walks, jogging, or hiking. And thanks to the spring factor of the bungee leash, if your dog takes off after a squirrel, it will help to absorb some of the shock.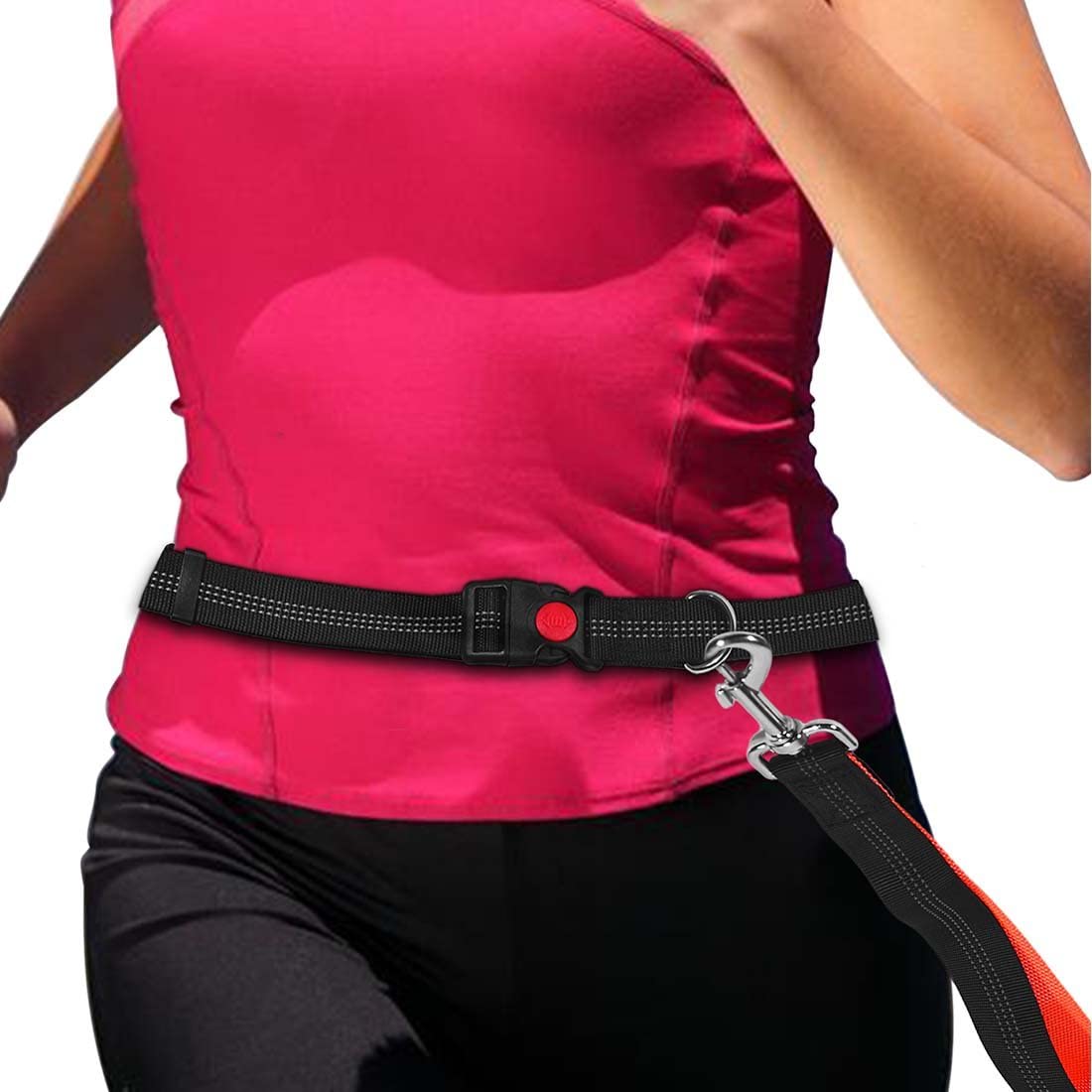 KEY BENEFITS
✔️ HANDS-FREE — Offers hands-free convenience and independence to safely and comfortably walk your dog.
✔️ SHOCK-ABSORBING — Features a 43.3-in lead that extends up to 72.8 in, and is designed to absorb shock. Say goodbye to dragging, tangling and tripping with this elastic core.
✔️ PERFECT FOR EVERYDAY ACTIVITIES — Keep you and your dog safe while enjoying a happy walking, hiking or running. 
✔️ REFLECTIVE — 3 seams of bright reflective stitching provides improved visibility. It helps cars or bicycles see you with ease no matter how dark it is.