Stress relief for your dog
The PrimDog lick mat is a fantastic way to keep your dog occupied. It has multiple functions aimed at the improvement of their well-being. This versatile tool is a must-have for every pet owner.
Enhanced Hygiene
The PrimDog feeder boosts oral health by removing harmful bacteria from your dog's tongue. This contributes to fresher breath and the prevention of diseases.
Calming Effect
Our lick mat will enhance your dog's mental stimulation, reducing boredom and anxious behaviour. It provides fun and entertainment, creating a soothing environment for the pet.
Improved Digestion
Its unique design slows down the pace at which your dog eats, aiding in food absorption. It encourages licking, which stimulates saliva and promotes good digestion. This all prevents overeating and the associated health risks.
Soft
Made of high-quality silicone, our mat is gentle on a pet's tongue. It ensures your dog can enjoy the meal without any discomfort.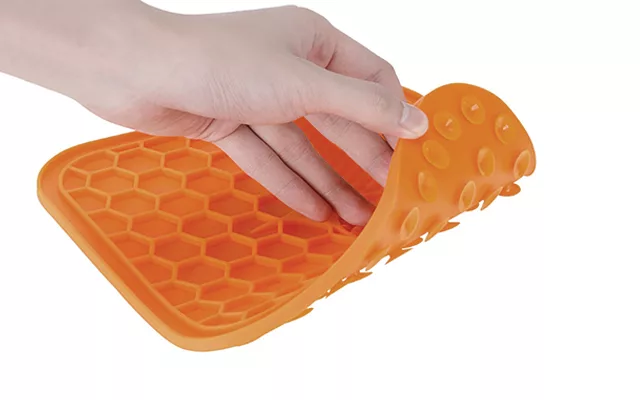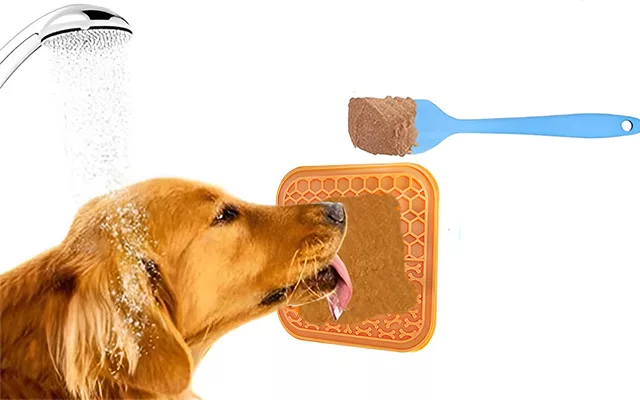 Safe
This dog feeder is free from harmful materials.
Washable
Forget about the hassle of cleaning. Rinse it in warm, soapy water — and it will be like new.