Make long walks with your pet on sunny days more safe and stylish
The PrimDog Pet Cap was designed to allow you to stay outside with your pets for longer without compromising their health. It features a classic and stylish design, perfect for any outdoor adventure with your pet. Made with high-quality materials, this cap is built to last and withstand even the most active and adventurous pets.
Safe to use
PrimDog baseball cap is made with safe and chemical-free materials. The cap is designed to be gentle on your pet's fur, eliminating the risk of irritation or allergic reactions.
Sun protection
Pets are just as susceptible to the effects of UV rays as humans. Our cap provides shade for your pet's head and eyes, protecting them from the sun's harmful rays and reducing the risk of skin damage and heat exhaustion.
Breathability
Our pet cap is made with a polycotton mesh fabric, providing excellent ventilation for your pet. This feature allows air to circulate, keeping your pet's head cool and preventing overheating even on the hottest of days.
Secure fit
Our baseball cap has adjustable chin straps with buckles to create a customized fit and keep the cap securely in place. It will stay on the head of even the most active dogs without causing them any discomfort or distress.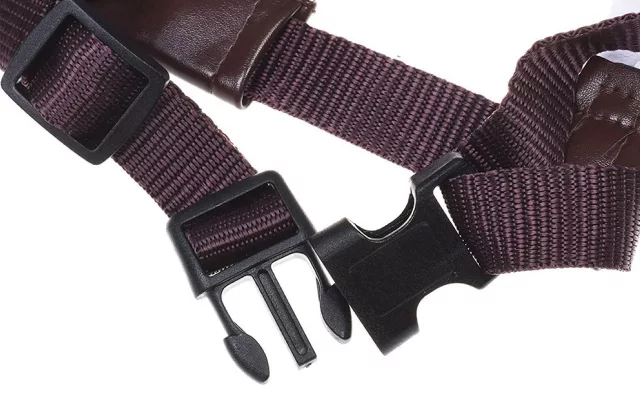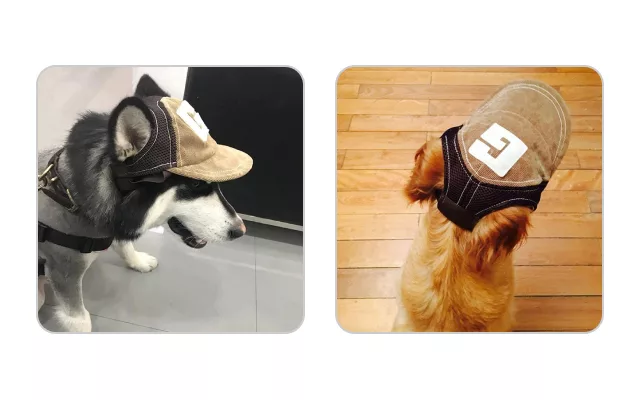 Comfort
The PrimDog hat has stretchable ear holes allowing you to easily and stress-free put it on your pet's head. This also allows the hat to sit securely on the head without squeezing the ears and causing discomfort.
Easy care
Our cap is machine washable, making it quick and easy to clean and maintain. Whether your pet gets dirty from playing outside or the cap needs a fresh clean, simply throw it in the washing machine for a hassle-free cleaning experience.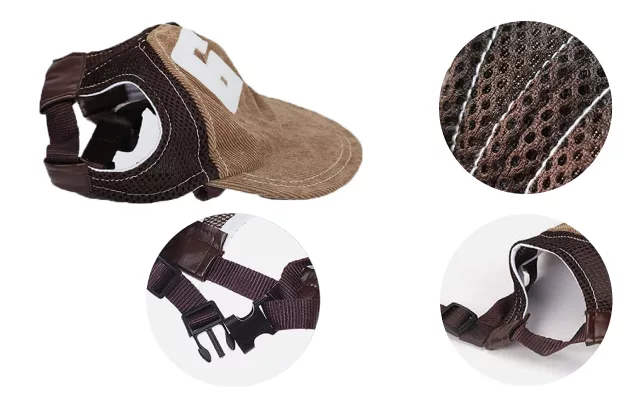 More reasons to love our cap for pets
High-QualityMaterials
Durable
ErgonomicDesign
Lightweight
Size guide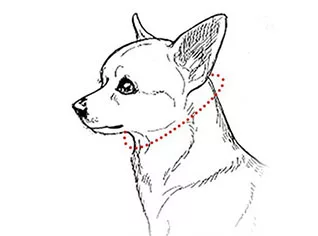 HOW TO MEASURE:
To measure a dog's neck circumference, wrap a measuring tape around the base of the dog's neck, just below the ears. Make sure the tape is snug but not too tight, and take note of the measurement in inches or centimeters.
SIZE
Neck circumference
cm
inch
S
25 - 34
9.8 - 13.4
M
35 - 45
13.8 - 17.7
L
38 - 50
15 - 19.7
*Once you have the measurement of your dog's neck circumference, refer to the size chart. Look for the size that corresponds with your dog's neck measurement, and choose for the best fit.