Groom your pet like a true paw-fessional in the comfort of your own home! This powerful tool dries quickly and thoroughly, saving you time!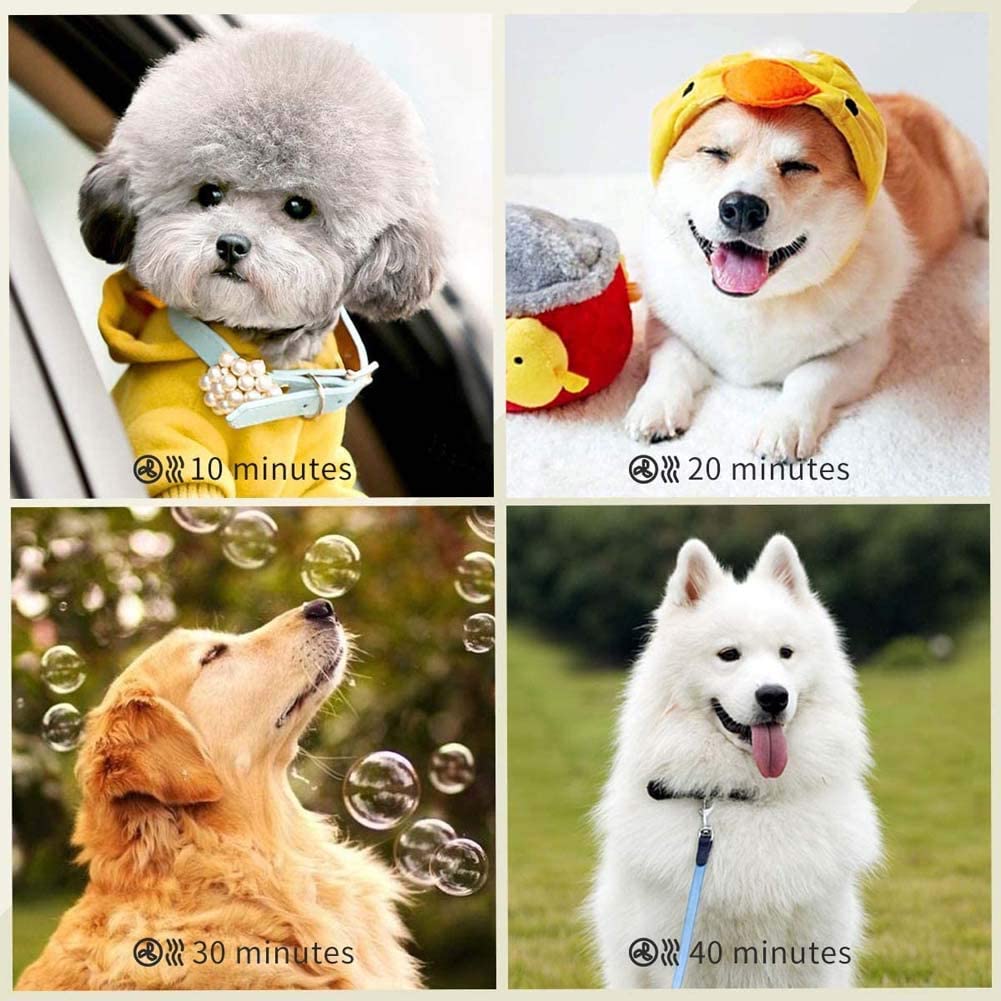 This dog hair dryer delivers a powerful airflow designed to ensure your grooming cut dries as intended. Plus, this dryer will keep your schedule moving smoothly as it dries your doggo quickly and thoroughly, so you can get on with your day. It features adjustable speeds from 20 to 70 m/s as well as temperature control from 86 °F to 131 °F. Your dog will stay warm and comfortable. This pet dryer provides you with all the options you need to get your pets' fur looking fluffy and clean in between baths.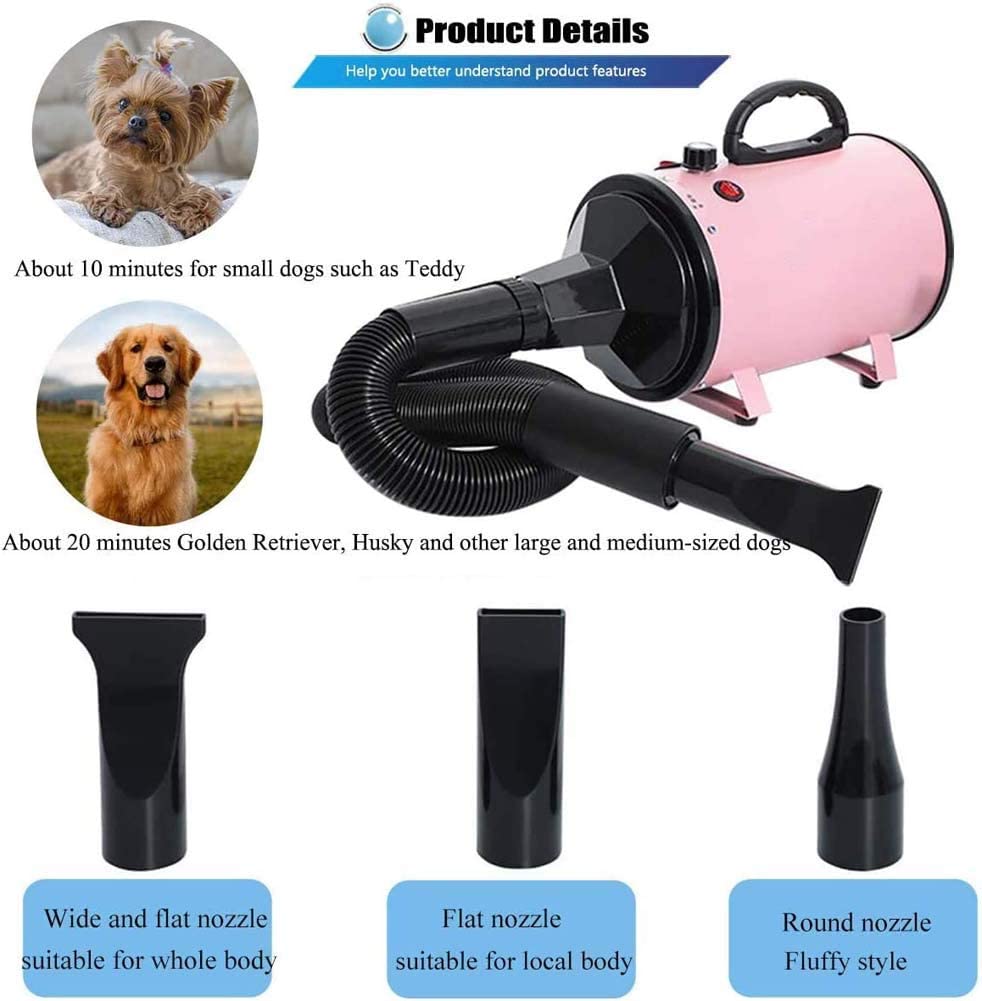 This dog hair dryer has interchangeable nozzles, as well as a flexible hose that's 7 ft long. You can have all the flexibility you need to work your magic! The dryer boasts a low noise level as it comes with noise reduction to ensure your dog remains calm while it is being dried. It's available in several colors: black, pink, blue, white and yellow. Besides, the dryer is easy to install to be easily used in your own home!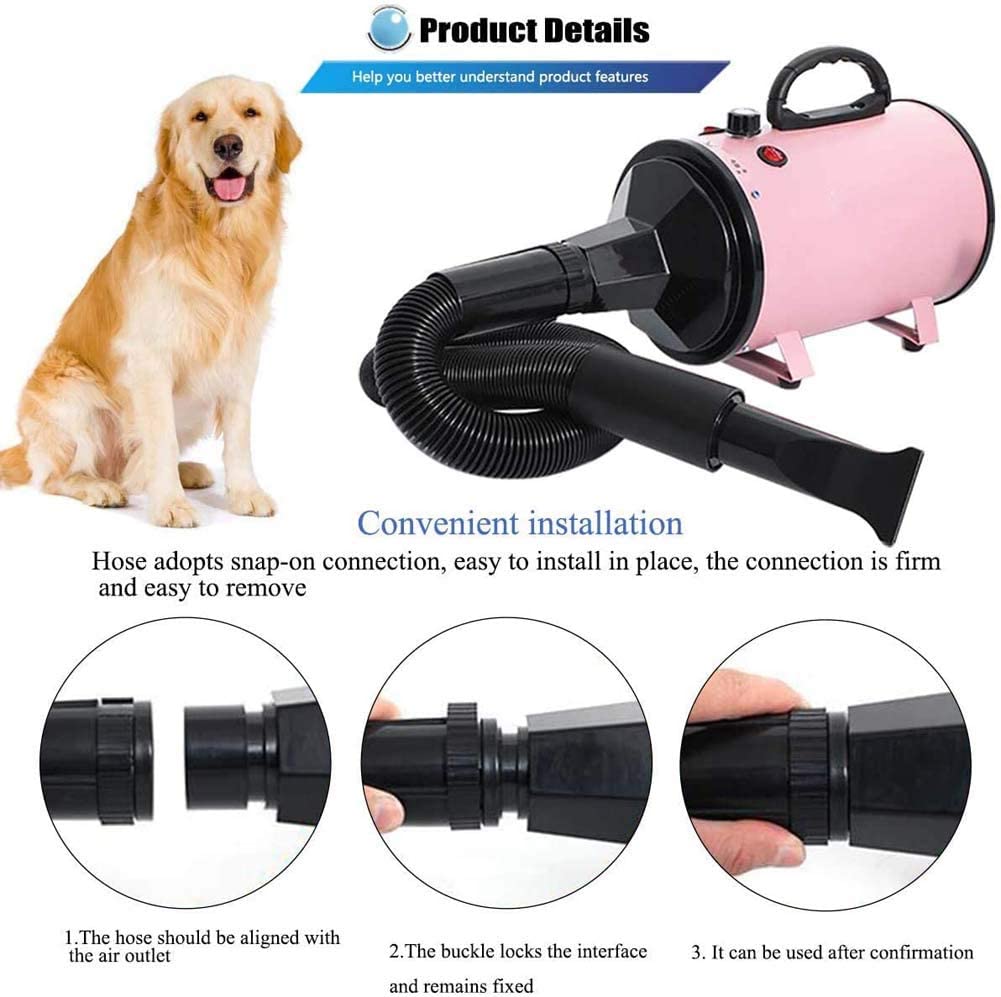 KEY BENEFITS
✔️ OPTIMUM DRY — Temperature controls, adjustable airspeed, 3 nozzles, and a spring hose to give you freedom in creating as many shapes or styles for a dog's coat. It's a device that's great in blowing away thick to thin fur.
✔️ CUTS DOWN THE DRYING TIME — Powerful motor does blow air with force into a pet's coat, resulting in a significant reduction of a dog's drying time.
✔️ MINIMUM NOISE — Running a pet dryer can be very noisy, which can be a source of inconvenience for you and your family. The best thing about this dog hair dryer is that it comes with noise-reduction features.
NOTE: Our pet dryer is durable and sturdy for long-term use, but make sure to avoid pets biting the hose and power cable.