Train your pup in a safe and effective way with the anti-bark collar!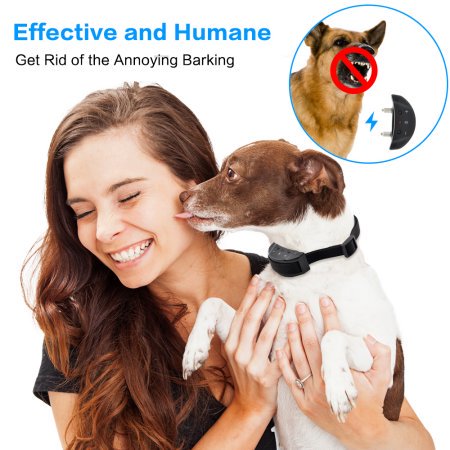 This user-friendly anti-bark training collar can be used practically anywhere, at any time. It is aimed to improve the behavior of your dog through the use of progressive sound or static shock. It is controlled by a microprocessor that features 5 adjustable levels of sensitivity. Distinguishing your dog's bark from other environmental noises it automatically delivers sound and shock after each bark.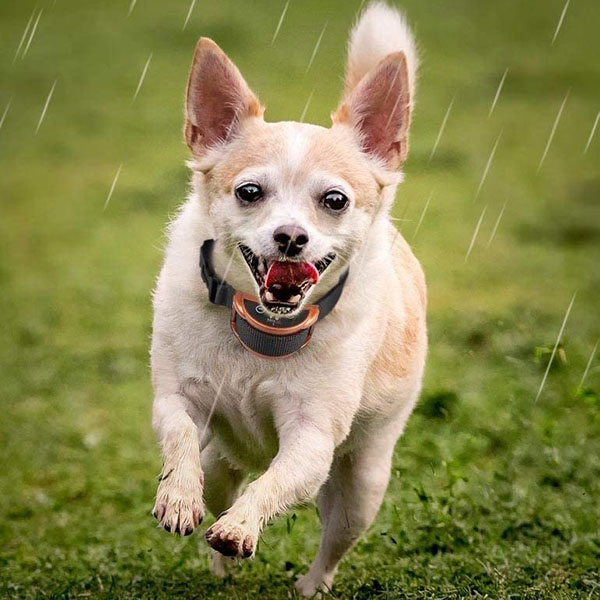 This anti-bark device has warning and punishment functions. When the device receives the dog's bark, it will produce warning immediately. If the dog continues barking, the device begins to punish. The punishment will increase gradually by the next barking. Don't worry, usually dogs won't continue barking when he or she hears the warning after several times.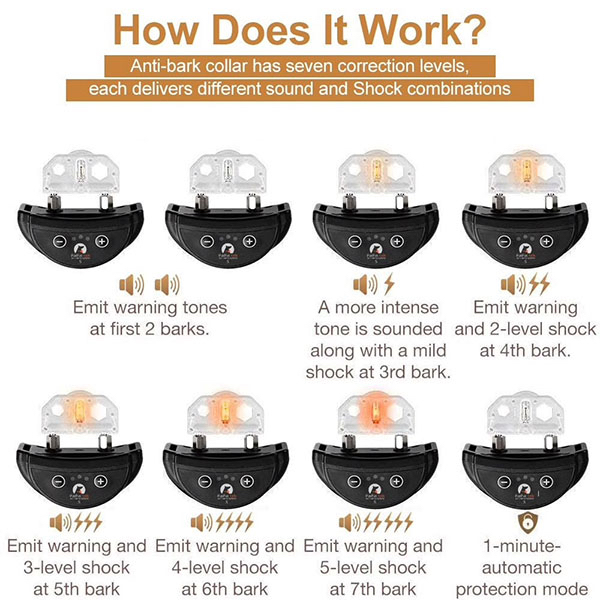 The training collar has 7  correction levels that you can adjust according to a pat barking noise. It helps curb disruptive barking from your furry friend. At first, the collar warns the dog twice with a beep of increasing intensity (Level 1- Level 2). For the third time, electrostatic discharge is applied at a minimum level (Level 3). If the dog continues barking, more and more intense electrostatic stimulation will be applied until your pet stops barking for 30 seconds or more. This algorithm will be repeated with each new barking for 7 levels of progressive, increasing in strength electrostatic discharge (Level 4-7). If the dog is silent for at least 30 seconds, the training collar will automatically reset to the first correction level "only sound warning" (Level 1). If the dog does not stop barking after the 7th level (the strongest), then the anti-barking collar will stop working for 1 minute, even if a dog barks the device will not work. This is done to protect your dog.

The system includes a rechargeable battery that provides a long standby time up to 14 days by fully charge for an hour. This anti-bark collar is chargeable, and when charging, it will twinkle red light. When it is fully charged, the light will not twinkle, but stay red. When the battery is low, the anti-bark collar will turn off automatically. 
The training collar is suitable for small and medium-sized dogs. Besides, the buckle is flat in shape and made of soft nylon. Your dog will feel comfortable wearing this, no need to put it off at daily time except for cleaning. Several color options available — black, brown, pink, silver, gold.
KEY BENEFITS
✔️ ULTIMATE COMFORT TO YOUR DOG'S NECK — Anti-abrasion buckle prevents skin injury of your dog. Plus, when wearing the buckle, your pet will not experience the electric shock at all.
✔️ 5 SENSITIVITY LEVELS — 5 adjustable volume levels of dogs barking.
✔️ LONG BATTERY LIFE — The system includes a rechargeable battery that provides with a long time up to 14 days.
✔️ SIMPLE USAGE — The training collar doesn't require manual settings and typically encourages dogs to stop barking within just the first few days.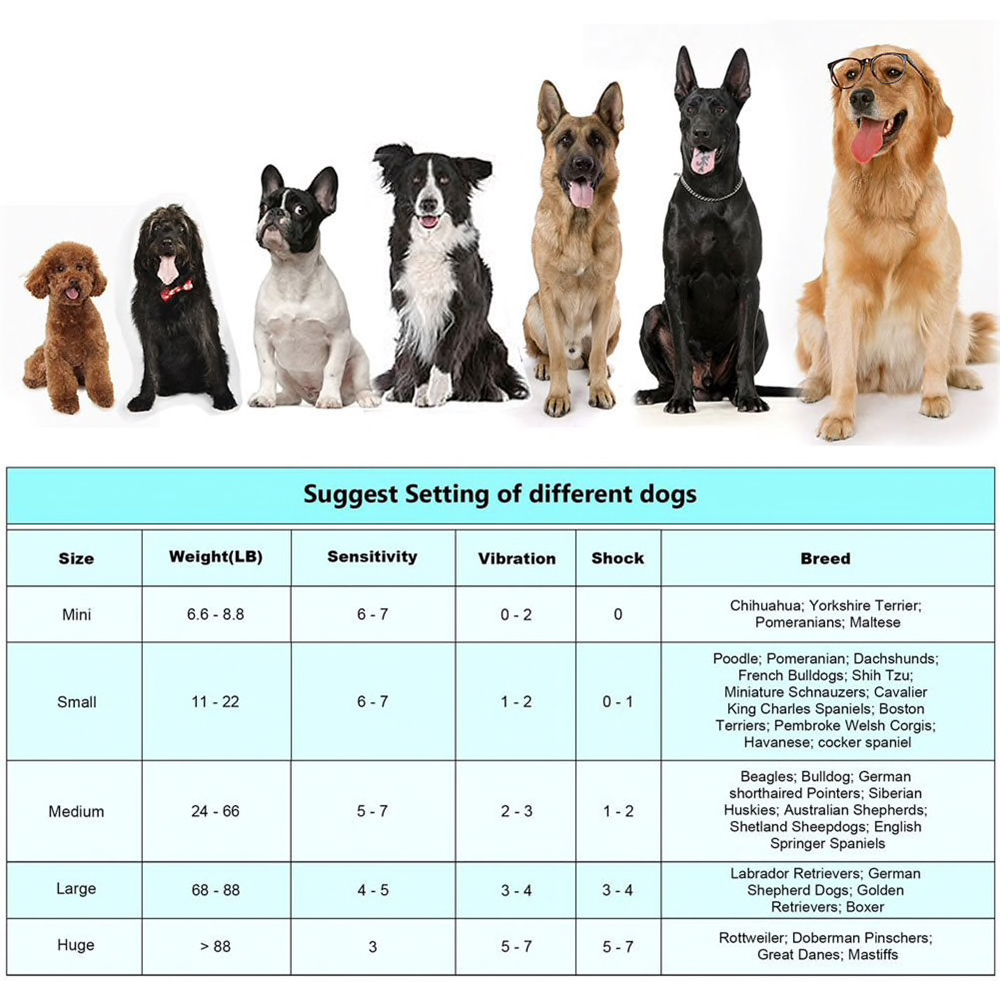 What is included:
1 Anti-Bark collar receiver, 1 USB charge cable, 1 nylon strap, 1 test light, 2 anti-abrasion buckles, 2 short electrodes, 2 long electrodes.